Kotex Recalled These Tampons Amid Alarming Reports of Pieces Remaining in the Body
This article is for information only and doesn't call for any action.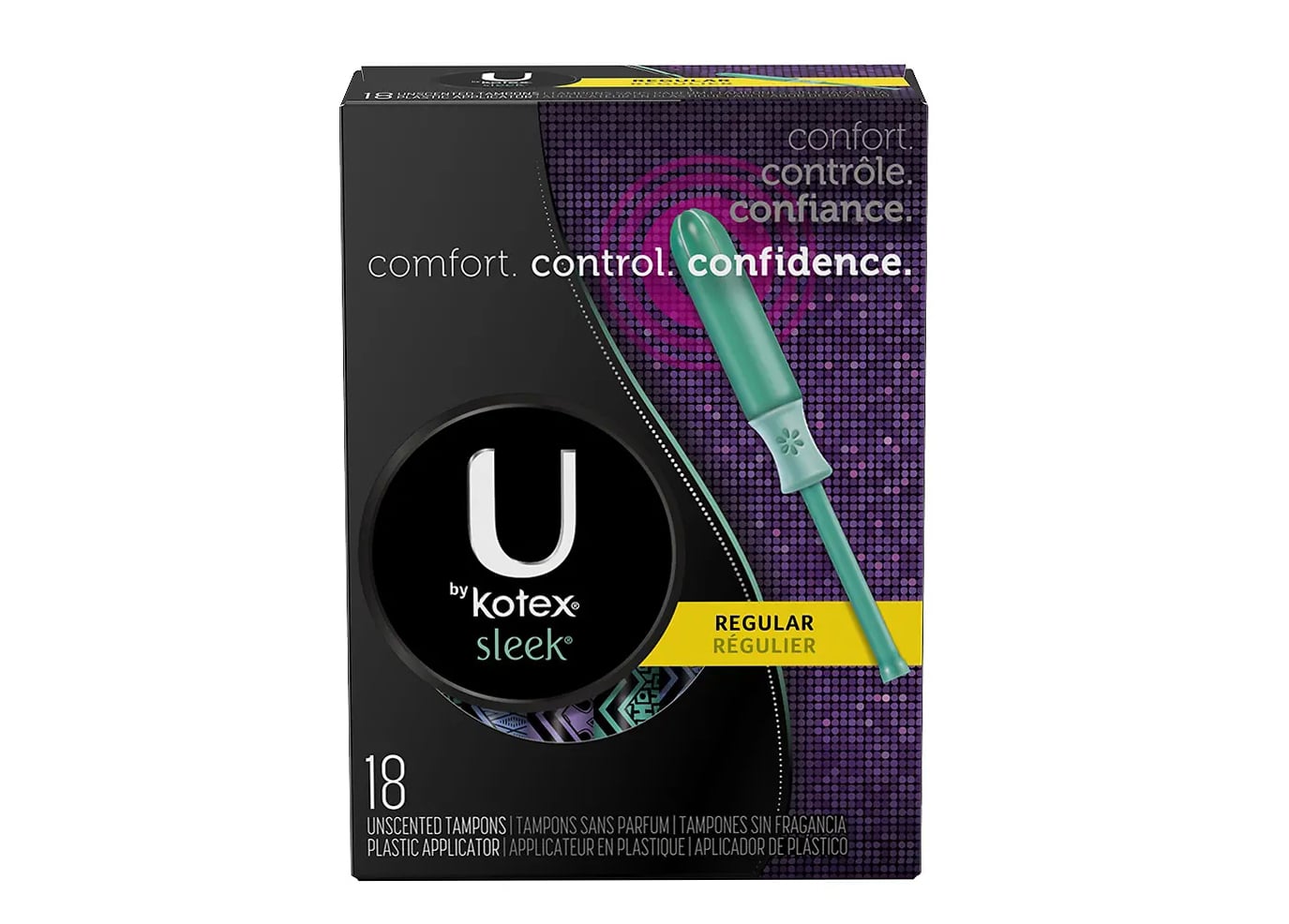 Attention shoppers! Kotex is voluntarily recalling Sleek Regular Absorbency Tampons under its U by Kotex label after numerous alarming complaints. According to the press release, the affected tampons were coming apart upon removal, and, in more extreme cases, tampon pieces would remain in the body. The defect also caused vaginal infections, irritation, and other symptoms for some consumers.
The tampons included in the recall are ones manufactured between Oct. 7, 2016 and Oct. 16, 2018 and distributed between Oct. 17, 2016 and Oct. 23, 2018. All retailers throughout the United States and Canada have been notified, and the affected tampons should no longer be available in stores. To see if a box of U by Kotex Sleek Tampons you purchased is included in the recall, input the lot number – located on the bottom of the box – in Kotex's recall page.
December 13, 2018 at 08:39PM